Range of Experiences Bring Perspectives to Process
The MAC Scholar Athlete program has evolved over the years, responding to the needs of the students and communities it serves, but the goal remains the same. The experience accelerates the success of promising high school students by providing access to a community that enhances their developing athletic performance, offers educational opportunities, and introduces social connections.
This program is a partnership between MAC and the Multnomah Athletic Foundation (MAF), with each providing an important element for these remarkable individuals. MAF awards sophomores a $1,500 scholarship that can be used at any two- or four- year accredited institution within six years of graduating from high school. Those who receive the honor are able to use Multnomah Athletic Club's huge array of facilities through the end of their senior year.
Because each individual's life journey is different, the MAC Scholar Athlete pro- gram both facilitates a range of goals and attracts a diversity of individuals at every level. It takes volunteers and community connections to make such an enterprise flourish, and as MAF and MAC celebrate another class of recipients, it's worth pausing to consider the folks behind the scenes who make their support possible.
Bringing together Portland professionals from a variety of backgrounds, and helping them work toward common goals, is some- thing at which MAF excels, as the following stories of teamwork, partnership, and collaboration ably illustrate. Hard Work Never Goes Out of Style
"I can't emphasize enough how classy Lisa Bendt is in her relationship with athletic directors, and the positivity she communicates," says Portland Interscholastic League (PIL) Assistant AD Jeffrey Erdman of MAF's executive director. "We all love when Lisa visits to present, and we want to help the foundation because of the things she does and makes possible. The way that she presents the program is unbelievable."
Erdman's relationship with the MAC Scholar Athlete program dates back to 1973, when he entered Madison High School as a freshman. Long before Bendt took the reins of the program, Erdman made it his mission to achieve the honor.
"It was a very prestigious achievement for an athlete to aspire to. When I got to high school, the coaches and the teachers encouraged me to keep up good grades, practice citizenship, and participate in three sports, in order to have the chance to win the MAC Scholar Athlete award," Erdman says. His hard work paid off, and he received the designation in 1975, which meant a lot to his whole family.
"It was amazing. The banquet was really neat. I got to introduce my parents. We were definitely blue collar in Northeast Portland – dad was a machinist, and mom was stay-at-home. We got to go to MAC, have a nice meal, and it made me feel good to make that possible," he recalls. "I was always very proud of that and encouraged by it. I got into Lewis & Clark College and then became a teacher and coach at Madison, where I passed on that encouragement to other potential scholar athletes."
In February, Portland Public Schools voted to rename Madison after Leodis V. McDaniel, an African American former principal of the school. The change represents the city's growing diversity, following Woodrow Wilson High School being renamed after Black journalist and activist Ida B. Wells in January.
This dovetails with the club and foundation's ongoing work to host conversations related to diversity, equity, and inclusion, and MAF's emphasis on evolving its scholarships to best represent the shifting demographics of the city and the needs of the student athletes it serves.
Erdman in 1976 at Madison High School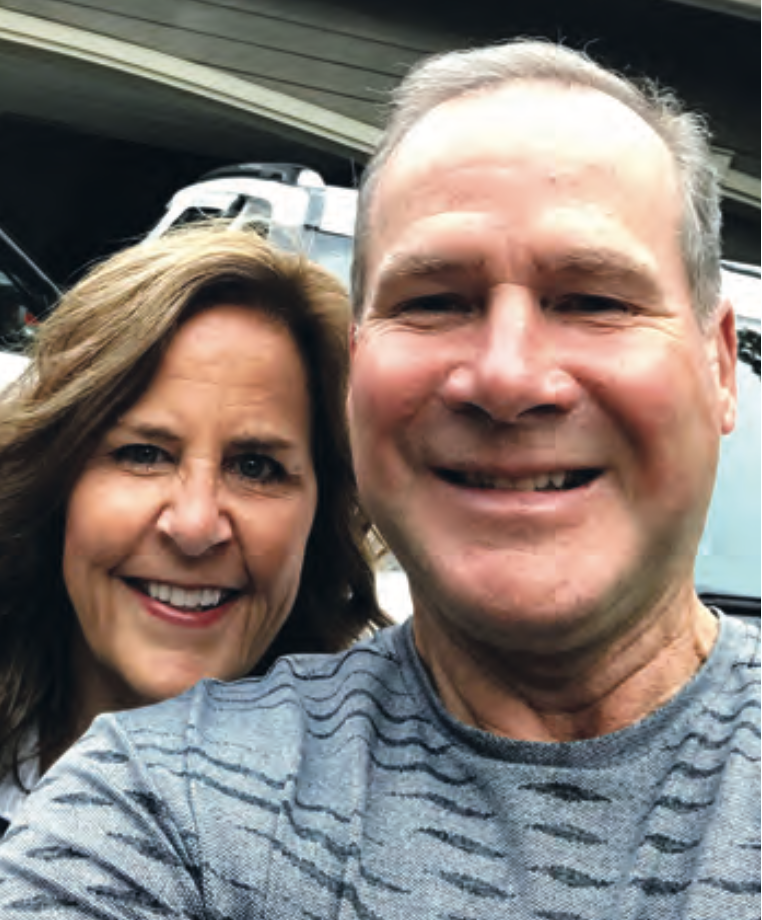 Erdman with his wife, Mary
Erdman recalls not using his access to the club as much as he'd have liked to after winning the award, due to the inability to bring guests with him at the time. "I was a Northeast Portland kid, and I had no one to go with! I was intimidated to just walk into the club and use it by myself." he says. Now, MAC Scholar Athletes can bring a guest with them, whether it's a family member, teammate, or just a friend who might enjoy the experience and the amazing MAC facilities.
"If I could have brought a friend along, I would have gone every couple of weeks, at least at a minimum. That would have helped," Erdman adds. "That helps break the ice, and you meet people once you get there. I wasn't looking for money, really, just the recognition and the honor of striving for something related to athletics activity, and citizenship was very important to me."
In the years since, Erdman has done his best to bring such recognition, as well as the increased financial and access benefits, to students of the PIL. "I'll do anything to encourage young people to do well in school, to strive, to reach their maximum. I'm pushing ADs to get coaches to do things for their community, with their program, with their teams. It's not just working hard and becoming a good base- ball, basketball, football, whatever player. You need to be a good person and of good character."
As part of the MAC Scholar Athlete selection process, Erdman says character counts for a lot, and that he does his best to emphasize well-rounded humans when trying to make tough choices between many qualified applicants. "I was fortunate enough to win that award, which helped encourage me to work hard, that doing the right thing, was more important than just caring about winning and losing.
Teamwork is about understanding that you're part of something bigger than just being an individual. If you focus on helping others get better and playing your role, learning from adversity, and helping your team, you're going to be more successful in life, and that's what it's all about."
Helping to Level the Playing Field
Educator, tutor, and MAC member Tamara Kizziar is still paying her kids' club fees in hopes that they'll someday come back to MAC. Her daughter, Piper, is a senior at University of Oregon, and her son lives and works in Chicago, but her belief in MAC being part of a fuller life makes hope spring eternal.
Before she had kids, Kizziar was a teacher of upper-grade elementary school, who left to devote her time to her own children. As she saw them becoming increasingly independent, she decided it was time to put her skills to use outside her home. Oregon Episcopal School was hiring substitute teachers, and Kizziar jumped at the opportunity to work part time, allowing her the flexibility to support her aging mother in Southern California between jobs.
Then the pandemic hit. "That was the end of the sub job because schools went remote. A family asked me to tutor their child because asynchronous learning was a struggle. This spring, when students went back in-person, I did both, and it was a lot," Kizziar says.
For those keeping score at home, what appears to be two educational positions actually turns out to be three. Right before children physically returned to school, Kizziar had opened a communique from MAC that presented yet another opportunity to help young people.
"I was reading an email from the president and general managers saying, 'Here's a way you can get involved,' and I'm like, 'Oh, that seems cool!' Because I teach at the elementary level, it's fun to see what they're doing up at the high school level. It's interesting to read about what they're doing, their accomplishments, and where they're headed."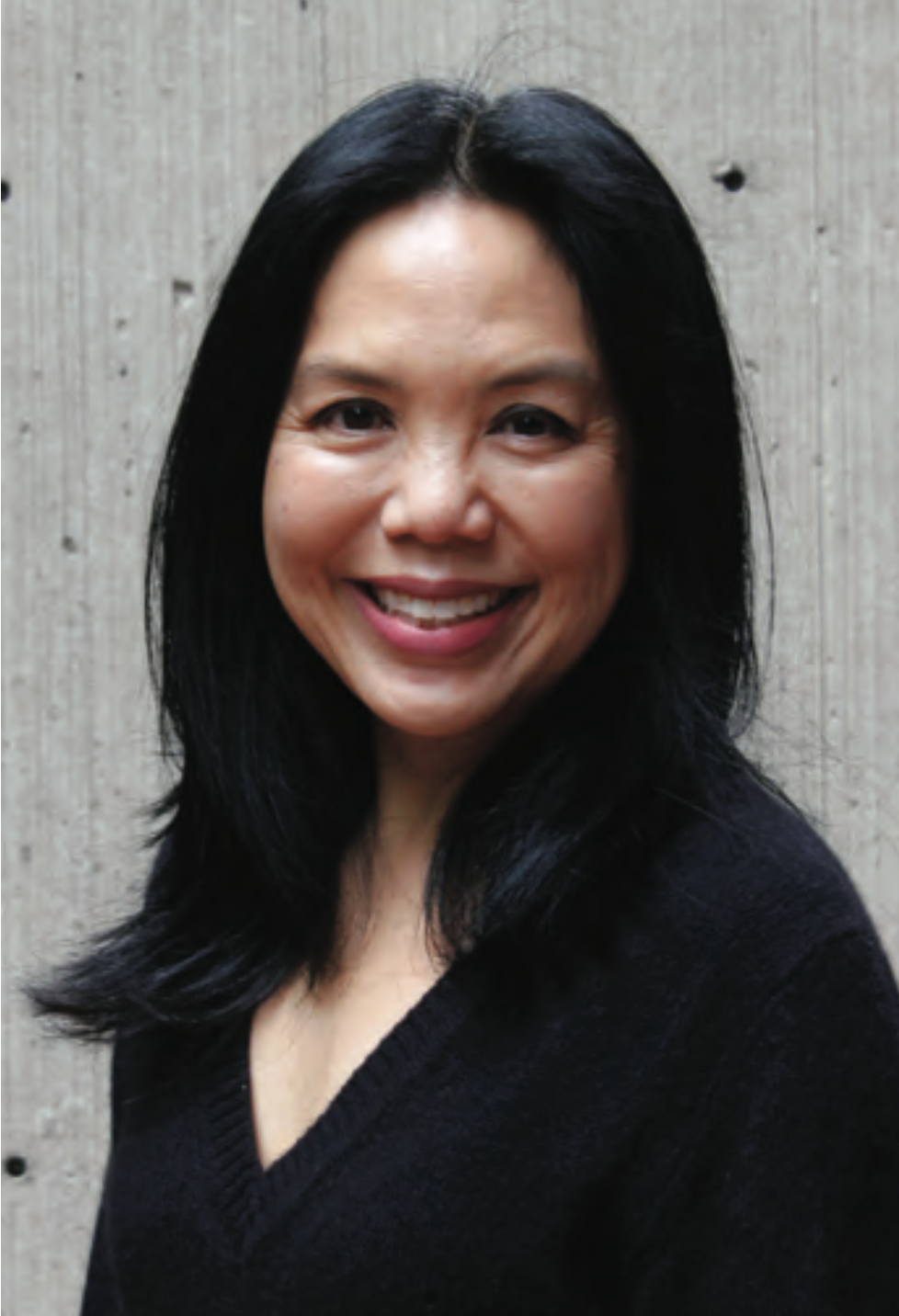 That position, as the subject of this story might hint, was reviewing applications for the MAC Scholar Athlete program, a role that Kizziar points out ample return on her investment of time and passion. "After the last few years, to read about these students, it really gives me a lot of hope for the future of our world. To know that someday these kids will be in charge is quite affirming."
"Everything you see in newspapers and online tends to focus on really negative things. It's refreshing to see that one of the prevailing themes throughout the applications is positivity. Maybe we could all learn from this and look at it through the eyes of somebody who's wide-eyed and just ready to take it all on."
If the abundance of amazing stories served to elevate Kizziar's spirits, the more grounding aspect turned out to be choosing between them. "When you read all of these applications, nobody is not deserving, so that's the hardest part!"
"Lisa is a great facilitator of constructive discussions and an expert at clarifying different points of view in the room when there are tough choices to be made," Kizziar explains. Having partners in selecting with disparate backgrounds helps, too, and while Kizziar tended to come at the process through the lens of education, others on the review team emphasized athletic experiences and community involvement, resulting in a well-rounded perspective being brought to bear on every application. "There was a former coach on my team who looked at it in a way I didn't, and that gave me pause! So, when I reread an application, it made me view things a bit differently."
Kizziar says that being able to step out- side of her own point of view was another key motivator to getting involved with MAF in the first place. While her own kids took advantage of MAC's extensive facilities, opportunities for socializing, and range of athletic opportunities, she's very aware that isn't the case for most young people in Portland.
"My children had an amazing experience, going to Lincoln High School and belonging to MAC, and I would love for all to have such avenues for success," Kizziar says. "When I got involved, I found myself wondering, 'Which one of these students would financially have the hardest time joining?' I know that's not what it's all about, but I would love for any kid that wanted to get into MAC to be a part of it. It's a big monetary commitment for families, so I love the fact that the program gives these young people a chance to experience it."
Now that Kizziar is more aware of the work MAC and MAF are doing together, and she's experienced the good vibes first-hand, she says she looks forward to volunteering again next year. While some decisions are tougher than others, there are no wrong choices. "I did not read one application that I thought, 'Well, this is a mediocre person.' Overall, it was a great way to get involved and a very positive experience."
Volunteers don't have to wait for next year's scholarship review teams to get involved with the community through the foundation. Stay up to date on upcoming experiences by reading The Winged M, subscribing to the MAF newsletter, or by becoming a donor today.
Written by Jake Ten Pas.
Originally published in the July 2021 Issue of The Winged M magazine.