Non-profits are no strangers to challenge, whether its finding funds for new programs, recruiting volunteers or hosting an event. This year, however, due to Covid-19, organizations are dealing with an entirely new challenge – keeping their programs and services available while in-person interactions are restricted or simply not allowed. But thanks to their ingenuity and unwavering commitment, three MAF grant recipients are finding creative ways to keep the communities they serve healthy, active and engaged during the pandemic.
Youth Movement: connecting Native Youth with the power of sport.
Youth Movement, a local non-profit committed to engaging Native Youth through sport, has a compelling back story. Back in 2012 while a sophomore at University of Oregon, Jesse Schwarz attended a talk given by Sam McCracken – the visionary behind Nike's N7 program, which motivates 1.5 million Native Youth to participate in physical activity. Deeply inspired, Schwarz approached McCracken and pitched the idea of a holding a field day. He got the green light, and organized NAYA Field Day, a successful event that attracted around forty participants. Since then, the original event has spurred several official Youth Movement Field Day events, and led to the creation of the non-profit, overseen by Schwarz.
Youth Movement places a strong emphasis on not just on participating in, but experiencing empowerment through physical activity. Their mission of empowerment rests on three pillars: helping youth fall in love with movement, choose movement, and start movements.
A defining trait of Youth Movement is its organic nature. Programs and events that started on the University of Oregon campus have spread to other college campuses across the country. The University of Oklahoma was the first to sign on, and Youth Movement has now expanded to eight chapters. As of 2020, Youth Movement is an all-volunteer organization, and Schwarz collaborates with over thirty student volunteer leaders to reach approximately one thousand students annually.
Unfortunately, due to the pandemic, this year's field day events will not be held.
"Once we decided to cancel the events, it made us realize how special it is to be able to hold them, and also got us thinking about how we are going to serve the youth who would normally attend," says Schwarz.
To fill this void, he and his team of volunteers have launched a Virtual Youth Movement campaign which includes a TikTok challenge. TikTok – a relatively new social media platform – is very popular with teens. "We gravitated to TikTok because it places a strong emphasis on physical activity," Schwarz explains. "During the challenge, we're encouraging our youths to submit videos that showcase trick shots, dance and healthy food options. Plus, for everyone who participates, Youth Movement is donating $5 to a Covid-19 program that helps Native American communities."
Along with the TikTok challenge, Schwarz and his team have created a virtual "Movement Manual" which instructs student leaders on how to start their own movement. "This manual could really help get all our chapters to rally around one shared movement, which just makes the organization stronger," says Schwarz.
"I really see this time as an opportunity to reimagine the world and reinvigorate how we do things."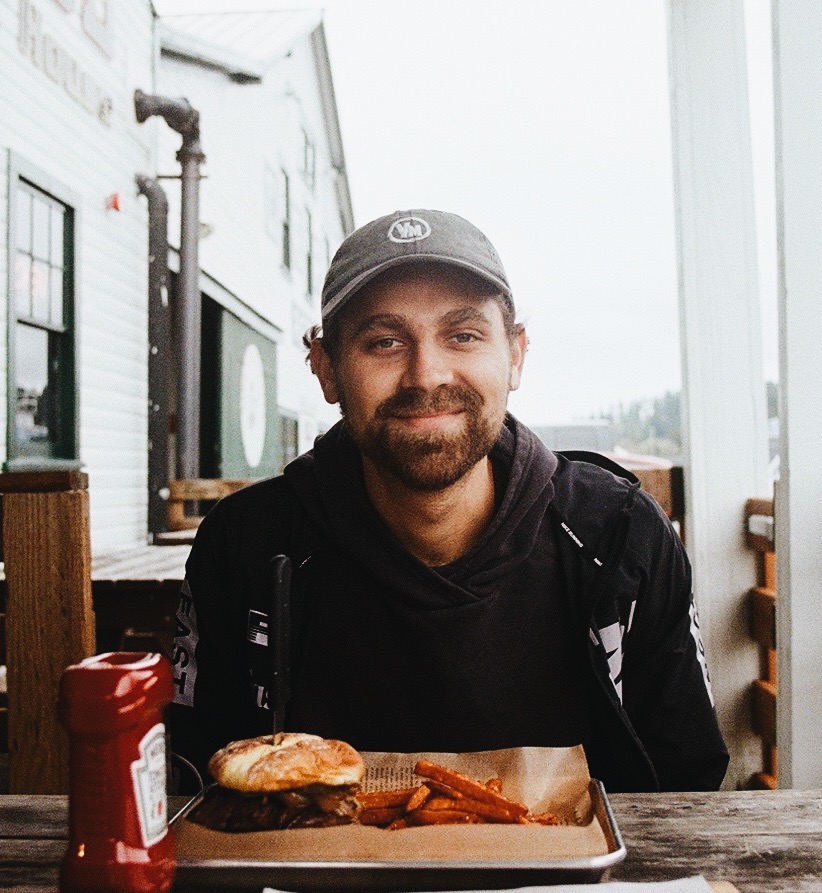 Jesse Schwarz, Board President, YM7
Back in 2012, Jesse Schwarz organized what he thought was a one-day field day event for Native Youth. The event was a raging success. During an acceptance speech, one of the participants and MVP recipient exclaimed, "I can't wait for next year!" and a movement was born. Since then, the one day event has evolved into a dynamic non-profit. Schwarz, who also works full-time at Nike, explains that YM7 is a passion project that continues to grow. Aside from Schwarz and a cadre of volunteers' hard work and commitment, he attributes YM7's success to "the power of people believing in an idea."
By Laurie Harquail
Originally published in the July 2020 issue of The Winged M magazine.
To learn more about the grants offered through the foundation visit our grant page!