<!––Scholarships Child Banner Image Section––>
This program is for individuals who are energetic and confident examples of achievement through athletics in our community. Embracing the spirit of Joe Loprinzi, the ideal candidates will seize the day, stay active with the folks in their communities and work hard while having fun.
Eligible student athletes from one of the 29 program high schools can apply with no nomination required. As of 2020, each school will have a school finalist that we will be awarded a $1,000 scholarship. The school finalists are then automatically considered for one of three $8,000 awards. The $8,000 scholarship awards are nonrenewable; however, the funding can be split to fund $4,000 in year 1 and $4,000 in year 2. There is no restriction on the field of study and the scholarship can be applied at any 2 or 4 year accredited institution towards tuition, fees, books, or technology. Deadline for application is March 1st.
Legacy
The scholarship fund was established in 2000 to honor Joe Loprinzi.  Joe inspired many people as an enthusiastic fitness instructor at the Multnomah Athletic Club, an outstanding athlete and a supporter of education and youth athletics.  He believed in physical fitness. Every day Joe's spirit and memory motivates many to seize the day, take the stairs and work hard while having fun. The Loprinzi Scholarship Program enables individuals to get a start on college and follow their dreams.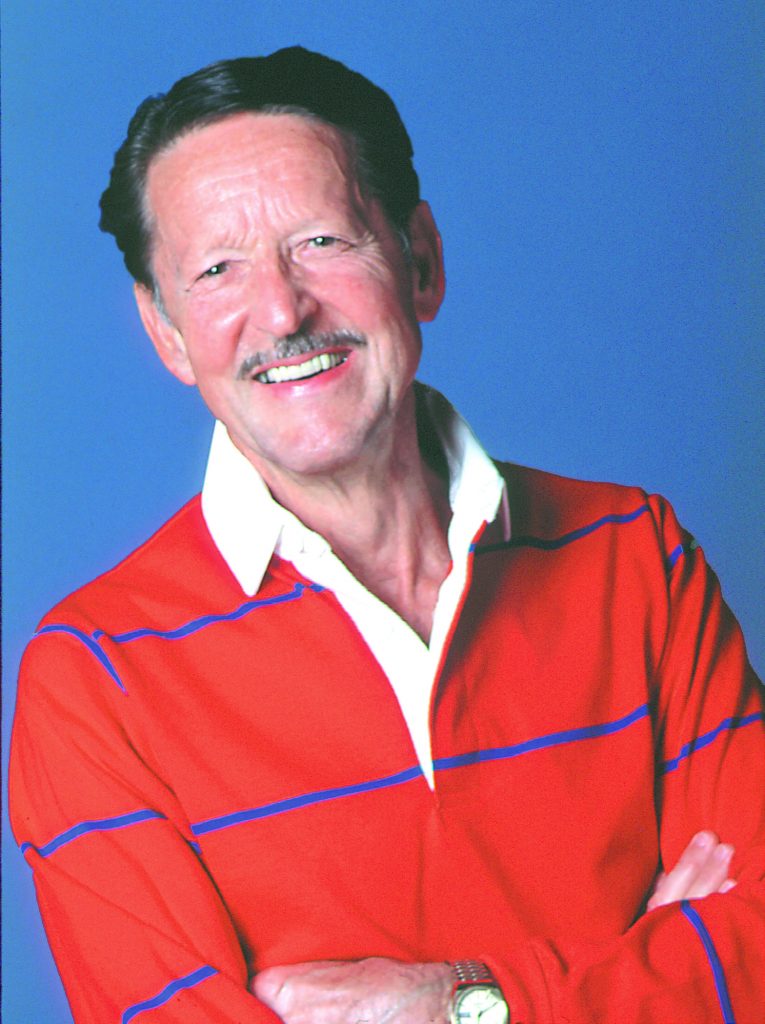 <!––loprinzi-scholarship Scholarship Jump Menu Section––>
Criteria & Eligibility
Basics
Eligible student athletes from one of the 29 program high schools.
Three $8,000 awards.
Nonrenewable but can the funding can be split to fund $4,000 in year one and $4,000 in year two.
Use for any field of study.
Use at any two- or four-year accredited institution.
Use funding for tuition, fees, books or technology.
Deadline March 1.
Criteria
Applicants must:
Demonstrate financial need to attend college or university. This is not a fixed financial threshold. We apply a calculation consistently to all applicants utilizing the provided information through FAFSA and the application.
Participate in competitive athletics.
Demonstrate strong character and leadership involvement in their school and community.
Have a minimum cumulative (unweighted) 3.0 GPA.
Plan to enroll full time in the upcoming fall term.
Applicants may not be:
Children or dependents of Multnomah Athletic Foundation employees or board of directors.
Application Requirements
Before You Apply
Read the information below before you start your application so you can be fully prepared.
You will create a login based on your email address. This will allow you to sign in and out, work on the online application, save a draft and then submit when ready.
Prepare the answers to the required questions. The application contains seven questions, each with a limit of 1,000 characters, and one essay with a limit of 3,000 characters. Want to be doubly sure you have everything? Find a sample application to see exactly what applying will be like. We only accept electronic applications for the scholarship.
Gather This Information
A transcript – You will be asked to upload a PDF copy of your transcript.
A list of school and non-school related clubs and organizations in which you have participated since your freshman year as well as any corresponding leadership positions.
A list of honors and awards that you received when participating in school, and non-school related clubs and organizations and the level of each award (local, state, regional or national) since your freshman year.
A list of volunteer organizations with which you have served, plus any awards and honors that you have received for your participation since freshman year.
A list of athletic accomplishments school and non-school based in which you have been involved as well as any awards, honors and leadership positions you have received for your participation since freshman year.
After you complete the FAFSA, the office of Federal Student Aid at the U.S. Department of Education will send you a Student Aid Report. We will need a PDF copy of the report that shows your school of choice and the expected family contribution.
Two letters of recommendation will be required to submit your application. You may upload a PDF of the letter or ask the individual to upload a letter on your behalf through our website.
Application Timeline
Stage 1 High school seniors may apply between Dec. 1 and March 1.
Stage 2 29 school finalists (one from each program high school) will be selected in April.
Stage 3 Six finalists will be notified and be invited to a personal interview.
Stage 4 Announcement of recipients in May.
Stage 5 The recipients will be honored at a celebration event during July and work together in a group community service project.

Applications Closed for 2020